Case Study
Mergers & Acquisitions
SuperHero Fire Protection has been acquired by Hidden Harbor Capital Partners
Ironline Advisors acted as exclusive advisor to SuperHero Fire Protection of Lawrenceville, Georgia.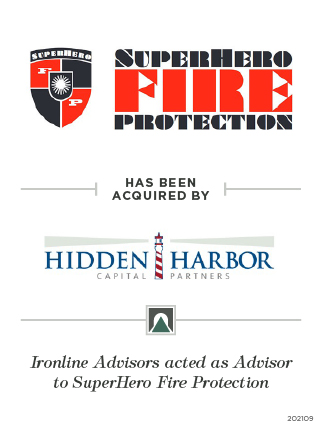 A private-equity merger & acquisition
Whether you need fire alarms or fire sprinklers, SuperHero Fire Protection installs the highest quality products and service to deliver the most dependable fire alarm and fire sprinkler systems to save lives and property.
SuperHero Fire Protection's group of highly trained professionals works with your company to form a team that delivers in a timely manner with the highest quality of workmanship. You can always rely on them to be there for you, from the early stages of design and planning through installation and final acceptance, from inspections and maintenance programs to quality repairs. No matter how big or small the project, they always provides the same high quality service.
Specializing in:
Multi-family/Residential
Commercial
Inspections/Service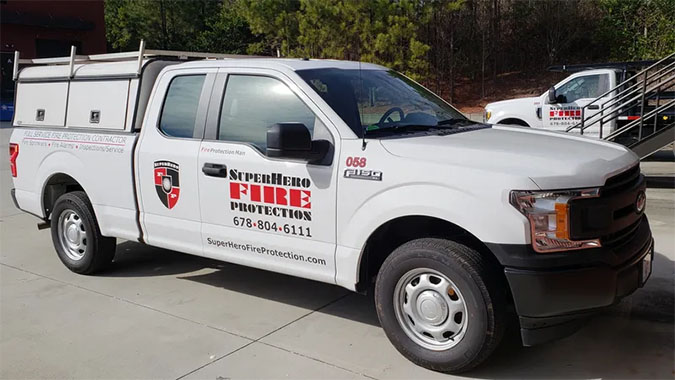 SuperHero Fire Protection
SuperHero Fire Protection is a leading multi-family and commercial fire system design, build, installation, inspection and certification specialist. Projects include office buildings, parking facilities, multi-family residential, mixed used developments and apartments/condominiums in the Southeastern US. For more information, visit www.superherofireprotection.com.
Hidden Harbor Capital Partners
Hidden Harbor Capital Partners is a private equity fi rm with an operations soul and intense passion for building great companies. Hidden Harbor brings large-scale, private equity experience and resources to the lower middle market with a focus on value-oriented, operationally intense situations. The principals are investor operators who bring over 55 years of both extensive transaction and operating experience. To learn more, visit www.hh-cp.com.