Marcum Electric, Inc. has been acquired by Miller Electric Company.
Sale of Specialty Electrical Contractor
Ironline Advisors acted as exclusive advisor to Marcum Electric, Inc., an industry leading electrical contractor servicing blue-chip power utilities and heavy manufacturing customers, in its sale to Miller Electric Company of Jacksonville, FL.
Miller Electric Company consummated the transaction with Marcum Electric, Inc. to grow the Company's Alabama market presence and expand its product and service offerings in the power generation sector. Robert Tesney, Vice President of Miller Electric, along with Marcum Electric Founder Ralph Marcum will lead the combined operations based in Pelham, Alabama.
About the Companies
Marcum Electric, Inc.
Founded in 1994, Marcum Electric, Inc. is a specialty electrical contractor servicing blue-chip power utility, steel, and heavy industrial customers. Marcum has a 22 year successful track record and reputation for high quality service, safety and engineering expertise. Services include routine electrical service, energy conservation upgrades, performance testing & certification, and new powerhouse construction amongst others. The Company's leadership team of certified master and journeyman electricians has over 150 cumulative years of large electrical system experience.
Miller Electric Company
Founded in 1928 by Henry G. Miller, Miller Electric Company has grown from a local electrical contractor, to a national company with a diversified range of services including electrical contracting, systems integration, energy and sustainability and more. Miller's experience encompasses work with commercial, industrial, medical, technology and government customers. With over 1,200 employees, Miller is a licensed electrical contractor in over 40 states and has assisted clients with international projects on multiple continents. For more information about Miller Electric Company, please visit www.mecojax.com.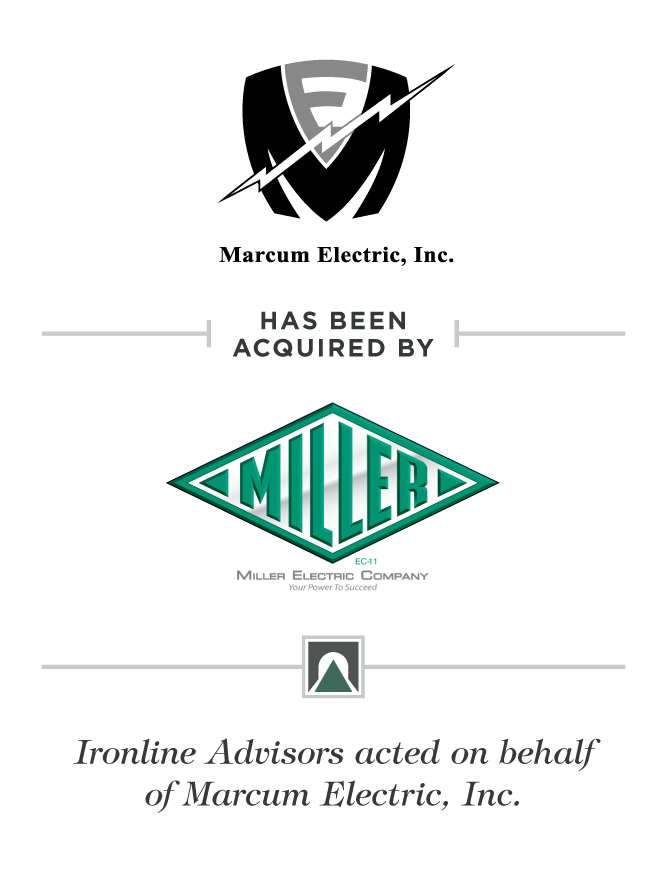 For additional information about this transaction, please contact: